CALL FOR YOUR FREE CASE REVIEW – (937) 222-2030
Personal Injury Lawyers Who Protect Your Rights
Dayton | Cincinnati | Columbus | Cleveland |
Cowan & Hilgeman welcomes you to its Ohio Personal Injury Firm website. This website was developed to help potential and current clients understand the complexities of personal injury cases.
The Cowan & Hilgeman Dayton Personal Injury Firm website provides information about personal injury claims ranging from car accidents to medical malpractice to nursing home abuse and neglect. Additionally, you will be provided with information about how our lawyers can help you.
If you have suffered serious injury due to another's negligence, contact the Personal Injury Lawyers at Cowan & Hilgeman today.
Your consultation is free and you only pay an attorney fee if we win your personal injury case.
Brain & Head Injuries
Spinal Cord Injuries
Bone Fractures
Burns & Scarring
Loss of Limb Injuries

Disfigurement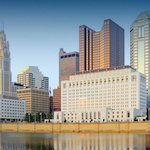 About Cowan & Hilgeman Law
John P. Hilgeman and Christopher F. Cowan, formed Cowan & Hilgeman in 1994, and have provided legal services for clients in Montgomery County and surrounding counties for nearly 20 years. The Personal Injury Lawyers at Cowan & Hilgeman handle cases involving personal injury, medical malpractice, nursing home negligence, product liability and workers' compensation. Our personal injury lawyers have recovered millions of dollars for satisfied clients and often take cases other firms routinely reject. We are committed to results and take an individual approach to each case. One size does not fit all!
Experience That Matters
Under Ohio law, accident victims are entitled to seek compensation for a serious injury they have suffered at the hands of another's negligence. This includes compensation for medical expenses, lost wages, out-of-pocket expenses, pain and suffering, and emotional injury. The personal injury lawyers at Cowan & Hilgeman handle claims involving traumatic brain injuries, broken bones, surgeries, back injury, neck injury and more.
At Cowan & Hilgeman, we are serious about helping our clients. Our experienced attorneys are available to offer injury victims a free consultation and you only pay an attorney fee if we win your case. If you have been seriously injured and would like to speak to an attorney, we will make arrangements to travel to meet you. We always put the client first.
Be a Name, Not a Number!
The personal injury lawyers at Cowan & Hilgeman believe that each client deserves personal attention, a plan that fits their needs and expectations, and access to their lawyer. There are many other personal injury law firms that push clients on support staff, including legal assistants and paralegals. These clients rarely get to speak with their attorney. The personal injury lawyers at Cowan & Hilgeman are always accessible and provide each client with the personal injury lawyer's cell phone to maintain constant communication. Our lawyers think of each client as a person, not a number or quick settlement. The personal injury attorneys at Cowan & Hilgeman will give you the personal attention you deserve.
Proven Results
The personal injury lawyers at Cowan & Hilgeman have recovered millions of dollars in compensation for hundreds of clients. When you are faced with mounting medical bills, lost time at work and injuries that impact your daily life, the personal injury lawyers at Cowan & Hilgeman have a track record of success that you can trust. We understand your needs and work relentlessly to make sure you are satisfied.
Recognized Success
The personal injury attorneys at Cowan & Hilgeman are recognized as some of the best lawyers in the State of Ohio. Insurance adjusters and lawyers know which personal injury firms have credibility, experience and the skills to obtain maximum compensation. It is important that you select a personal injury lawyer that is not afraid to fight for your compensation and is respected by insurance companies. The experienced personal injury lawyers at Cowan & Hilgeman are ready to work for you.
We Hire the Best
Our lawyers routinely consult with the best and brightest experts in their respective fields. Whether you need to consult with a surgeon, engineer or economic expert, the personal injury lawyers at Cowan & Hilgeman consult with the best experts in the country regarding your case. Experts are crucial to successful claims, so it is important that you get only the best for your case.
Client Testimonials
The personal injury lawyers at Cowan & Hilgeman strive to meet client expectations and work tirelessly to deliver results. We believe each client deserves personal attention, constant communication and aggressive representation. As past clients have indicated, we stand behind our slogan, "be a name, not a number."
What are past personal injury clients of Cowan & Hilgeman saying about their experiences? See for yourself!
"I have used the services of both and Jack and John Hilgeman on several occasions and have always been beyond satisfied with their efforts, courtesy, responsiveness and results. I have also sent friends involved in personal injuries to seek the help of Jack, and a friend charged with a DUI to John. I heard nothing but great things about the way Cowan and Hilgeman handled their cases. It is with great confidence that I would recommend the firm at Cowan and Hilgeman to anyone seeking legal representation."
Patrick T.
Brookville, Ohio
"When I had my accident not only was I injured and shaken, but so was my wife and family. I needed some medical attention and I was unsure of how to proceed from that standpoint and started to consult with friends and family on what to do. I had multiple people tell me to just handle it through my insurance and put it behind me. Then, thankfully I had a friend refer me to Jack Hilgeman. Jack met with me, explained to me my options and how he might be able to help. I'm very thankful that I took that meeting.
Jack walked me through the entire process and worked with all the parties involved on my behalf! I never doubted he had my best interest at heart and was going above and beyond to get me the outcome we felt necessary for my injuries! I'm beyond pleased with the outcome of my case! There is absolutely no way I could have navigated the situation the way Jack and his paralegal Michelle did. Jack has not only become a highly trusted individual in my circle, I would say I've gained a friend! Thanks, Jack! Thanks, Michelle! Thanks, Cowan & Hilgeman!"
Ryan F.
Miamisburg, Ohio
"Jack was great! He answered my questions promptly and honestly. He made me feel like his only client. I would highly recommend!"
Lindsey D.
Kettering, Ohio
"I was injured in a car accident and my vehicle was totaled. I tried to settle with my insurance company, but they refused to compensate me for my injuries and damages for what I thought was reasonable, due to fact the insurance company represented both parties involved. I have nothing but good things to say about John and Jack Hilgeman. John also assisted me with my child custody case, I never thought the outcome of my case was achievable. I am very happy with the results of my custody case. John guided me through the process with minimum stress. I would say he was very honest and upfront with my options while being strategic in the process. I will continue to use John & Jack in the future if need be. I'm very thankful for everything they have done for me!!! THANK YOU AGAIN!!"
Jevin F.
Riverside, Ohio
Trust Us To Fight For You!
Many other clients have relied on the personal injury lawyers at Cowan & Hilgeman and trusted us to get what you deserve. Insurance companies make low-ball offers, discount medical bills and undervalue pain and suffering. The personal injury attorneys at Cowan & Hilgeman fight to recover maximum compensation for the following:
Past and Future Medical Bills
Past Lost Wages and Future Earning Ability
Out-of-Pocket Costs, Co-Pays and Deductible Payments
Past and Future Pain and Suffering
Permanent Injuries, Functional Impairments and Disfigurement
Consortium
We Aggressively Pursue Cases:
The Dayton Personal Injury Lawyers at Cowan & Hilgeman know what you want – communication, compassion and results. We have significant experience aggressively pursuing the following types of cases:
Motorcycle Accidents
Trucking Accidents
Get your free consultation today!
12 W. Monument Ave., Suite 100 Dayton, Ohio 45402
P: (937) 222-2030 | F: (937) 224-7182
jack@cowanhilgemanlaw.com